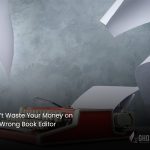 Your first draft is completed. Now the natural writing process makes you long for a good editor. However, it would help if you kept in mind that hiring the wrong book editor will not do justice to your work. You need someone who understands your topic, realizes the potential of your writing, and is acquainted with the writing guide and style you are writing.
Hiring the Wrong Book Editor
Hiring the wrong book editor for your project will waste your money and not produce the results you need. Editors can be selected by various means, such as hiring a freelance, a ghost editor, or an in-house publisher's choice editor. Likewise, editing is usually done through three steps: developmental, copy-editing, and proofreading. Each stage has its own prerequisite that should be maintained.
Most of the problems that arise in the editing part happen when an editor finds faults with the plot-line, story development, or the voice and tone. Likewise, he cuts the scenes or deletes paragraphs after paragraphs can make the writer's blood boil. In this retrospect, dealing with care and empathy with the writer is essential. In comparison, basic edits like grammar, spelling, tenses, syntax, punctuation, or accuracy do not bother the writer that much.
A wrong book editor does not understand this. Instead of being respectful toward a writer's work, he tries to create problems and disturbs the working relationship between a writer and the editor. Therefore, in order to avoid the clash of writer-editor, you need to understand a certain aspect of the editing process before deciding to hire a book editor.
Types of Book Editor:
There are multiple types of book editors. Depending on your book needs, you can hire a particular book editor. These editors are hired to maintain the writing consistency and connectivity of your texts. The editor also observes the text through a different lens in every writing stage, from a word-level to paragraphs and story level. When editors ensure the accuracy and writing strengths, you are able to create a solid piece of work.
Developmental Editing: conceptual editing; check the efficiency of your text on a macro-level.
Line Editing: Line by line editing of sentences and paragraphs. It's a type of editing on the micro-level for checking grammar and language accuracy.
Copy-editing: it's also a type of micro-level editing, but it ensures the paragraph's writing style guide and structure. It also checks for the flow of the writing and its effectiveness.
Proofreading: After the content is ready, proofreading is the last check to see if there are any mistakes in the consistency of the language, formatting, or layout of the book.
Hiring a wrong book editor means that none of the above-mentioned editing aspects are guaranteed. In comparison to the money you waste, you gain nothing in return. So how to avoid hiring the wrong book editor?
Understand the complexity of your book:
When it comes to book editing, every book needs a pair of eyes that can see the text through different lenses. Your book may be non-fiction. With the sub-genre of a historical document, now that you know how complicated a book can get, you need to hire an editor who is well-versed with your topic and understand the need for data, statistics, and facts accuracy.
Likewise, your end-notes and footnotes need to be verified as well. This can cost more than editing a normal fiction book. Therefore, ensuring the person is capable of editing your texts is necessary. If you are stuck with the wrong book editor for some reason, then your audience might not be able to trust your book. In plain words, the nature of your book, its writing niche, and industry-specific style affect the credibility of the book and defines the type of editing you need.
See the relevant writing experience:
A wrong book editor is someone who is all talk with no true action. You may get influenced by his words for a while, especially when he or she is a big-mouth person, but you may come across disappointments in the longer run.
Therefore, to ensure that you don't hire the wrong book editor, see his sample work. This is how you can sneak into his writing background and gauge the expertise if he is the right resource to work on your project.
Consider his level:
Is he or she a beginner?
Junior level editor?
A mid-level?
Or an expert-level?
Taking the experience into account helps you save your money, and you will know whom you are hiring and what type of work to expect from them. Of course, the beginner-level editor will not help you in the story development and plot conceptualization, nor can he assist you in the writing flow. As that person is still in the phase of learning, expecting high-quality work will dishearten you later.
In comparison, an expert level book editor will read your manuscript and deduce all the errors and mistakes from macro-level to micro-level to refine and polish your work. This means that you can produce error-free work in which the writing flow is maintained, your coherence and effectiveness are ensured. Besides, an effective piece will help you grow credibility among your audience. In simple words, hiring an expert editor is an investment in your book and your personal brand.
Ensure your Delivery timeline:
A wrong book editor will never deliver the work on time. Sometimes, writers give a small task before the actual project to see if an editor can deliver the work on time. Likewise, how efficient is his work? This can prove to be an effective strategy because if the editor can engage the author during the whole time, he worked on a small task, then there are chances he is able to perform high-quality edits.
Once a rapport is established between an author and the writer, it has a high chance of producing a strong story. Nevertheless, the professionalism is yet to be maintained because no one would want to be too friendly to the point that the project suffers.
Three reasons to not waste your money on the wrong book editor:
Now that you have a basic understanding of what wrong book editors can do for you. Let's take a look at the importance of hiring a professional editor for your book editing.
You deserve Respect:
Hiring a book editor is an investment in your personal brand. You don't want people to perceive you negatively. Likewise, you don't want people to stop reading your book or throw it away because of grammar or conceptual mistakes.
Your goal is to keep your audience engaged with your content, which can only be achieved when you invest in a good editor. Writing and editing go hand in hand. To create an impact with words, effective editing must be done at the right level. Yes, a professional editor may change some parts of the book or delete certain scenes for the story's flow and relevancy.
However, understanding each other's point of view while letting go of the ego helps you create a beautiful piece of literature that is engaging for the readers. Every story is different, and it has a different problem. Henceforth, seeking a fresh and outside perspective will ensure that your book is composed of top quality work.
2.Your Readers Expect from You:
Writing and business aside, your readers see you through your words. For them, your words create the picture in their minds. You need to understand that your readers expect something great from you. That is why they want to be engaged with your content in the first place. Then why in the world would they like to waste their time and money on something which does not satisfy their requirement.
Your vocabulary, sentence construction, ideas, and concept hold power to engage the readers. If you cannot retain the customer's attention for some reason, you are making a wrong move. You need to hire an editor who is proficient in what he does. The more vivid and concrete picture your words will create, the better for the readers. Because you don't want to disappoint your readers, after all, you want to win the heart of your reader, to win new clients for your book. Remember, the wrong book editor will never help you achieve your targets.
3.You Owe to the Writing Industry
One of the most important aspects to keep in mind is that your writing creates an impact. Regardless of the impact's shape and size, readers take something out of your book. Now imagine, if you or your wrong book editor has done a bad job in the editing process, you will be known with a bad name. Equally, the industry in which you are writing demands you to follow a certain style guide and conventions. Failing to adhere to the writing rules means that you are blackening your own name and, along with yourself, the fellow authors' names.