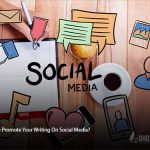 There are always some dos and don'ts about everything you want to know, explore, or start. Likewise, to promote your writing on social media, you need to take care of certain features and characteristics. This blog post highlights the essentials elements for the promotion of your writings on social media.
One of the main elements to promote your writing on social media is that you identify your platform and understand its working before using it to market your writing.  
What is social media? 
What Is Social Media? Social media is a large umbrella term that includes all social networking sites. Learn more about effectively using these platforms in our article on Pinterest for bloggers. It's a medium to share your idea, concepts, artwork, philosophies, information, and formal and informal aspects of your life. It helps you build your own community through which you can interact with anyone in any part of the world. 
Remote networking has open the door to communication nationwide and internationally. For specialized assistance, explore our blog management services. This leads us to the fact that you can choose to share your content via different networking sites. Among popular social media, applications are Facebook, Instagram, Twitter, LinkedIn, and YouTube.
What are different social media platforms?
There are approximately 7 billion people globally, out of which 4.14 billion people use social media networking sites —making up to 53% of the global population. (DataReportal, 2020). 
Likewise, thousands of social media websites let you interact with your audience freely. 
This depends entirely on you how you communicate and which channel you use to share your writing. Among thousands of platforms, 8 giant social media sites are known to almost everyone globally. These are:
Facebook
Twitter
LinkedIn
Instagram
Snapchat
Youtube 
Pinterest 
Reddit 
All these sites serve the same purpose of building connections and promoting the content online. However, they have their own rules and conventions. They work through different strategies. To promote your writing on social media, you need to understand how these sites work first. If you need help, read their blueprints, and learn from tutorials. They allow you to grow your audience organically. If you are a beginner, joining groups and creating a healthy community will help you reach out to a wider audience. It is possible to promote your writing on social media platform organically, but it will take time. Look out for the best platform that suits you well. 
But if you are looking to maximize your reach within a short span of time, explore strategies in our guide on the best sales funnel practices. Use them to promote your writing on social media. 
The basic networking sites– Facebook, LinkedIn, Reddit, and Google: 
The Basic Networking Sites– Facebook, LinkedIn, Reddit, And Google. For detailed tips on using these sites for promotion, check out SEO blog writing. Basic social media networking websites and applications allow you to connect with people from anywhere in the world. They also provide your interactive features of chatting and making friends online. 
Since they are the widely used platforms throughout the world, you can target your specific audience. In addition to the networking, Facebook provides features of paid advertisement by sending your target message to a real-time specific audience. Some of the features that Facebook allows you to promote your writing on social media: 
You can build new valuable connections and long-term friendships 
You can concentrate on your specific groups and customers
Your target customers are always accessible
You can run ads for your books and services
You can build your brand awareness by reaching your prospects
You can create your own community of like-minded people 
You can increase the revenue and generate new streams of passive income
Tips to Promote your writing on social media networking sites: 
Join Facebook Communities of your niche: 
Tips To Promote Your Writing On Social Media Networking Sites: Join Facebook Communities of your niche. Learn more about leveraging social media with our SEO blog writing services. When joining Facebook groups, you need to keep in mind a couple of things: join the groups and communities to share your wisdom and learnings. Rather than throwing your sales pitches, and boosting about yourself, be an empath. 
Seek to understand your group members' ideas and attitudes. Shape your language in a way that is open and friendly and not aggressive or abusive. When you are genuinely kind to other members of your group, people will start following your content. 
Likewise, they will wait for you to share your opinions and thoughts as well. This is where you can also occasionally share your links to your content to promote your writing on social media.  
The same is the case with LinkedIn and Reddit. You can promote your write-ups on your profile and grow your audience. Currently, there are 310 million users on LinkedIn; the number is increasing every day. Nevertheless, it's a good open ground to establish your leadership on LinkedIn.
 Due to the fewer users, LinkedIn offers good opportunities to its users without any paid advertisement. Post your write-ups and helpful content to solve people's problems and issues. 
Equally, share your original thoughts in the comments section. Engage and interact with other people's posts and content. This is how you can build your credibility among people. 
LinkedIn is a professional social networking site where professionals meet and interact. Here you can directly have a conversation with the customers and the service providers. This will help you establish a powerful connection with others. 
LinkedIn might not sound socially cool website, but it provides you the untapped potential to promote your content among the thought leaders and creative folks. You can also get a chance to connect with the elite professionals that will make a big difference for your content. 
The microblogging site – Twitter: 
Twitter helps your message reach a wider audience if you use the perfect hashtag and keep your message within the character's limit. You need to fit your thought in just 280 characters. In case you want to talk about the same topic, you can do real-time tweets. 
You can also have certain options to schedule your tweets in advance for up to a year. Set your date and time when you want it to be shared with your audience and the targeted public. 
However, the advertisement options can only be used for opting when you are promoting ad content on Twitter. 
This also helps you to reach a specific geo-time zone. For example, you can live in the United States, but you have many followers from Australia or Japan, then you can schedule your tweets accordingly. You will not have to wake up and leave your bed to tweet. 
Twitter can be proved powerful and impactful tool to promote your writings on social media. If you are using it correctly, you can increase the chances of generating more leads. 
Follow writing experts on Twitter to see what and how they are using this medium. For example, Stephen King handles his Twitter for promotional content reach. His tweets are friendly, whereas he does not demean anyone, but he does like to share his political statements every once. This has allowed him to gained a huge number of followers on Twitter as well. 
Photo sharing Sites – Instagram, Snapchat, and Pinterest
Photo Sharing Sites – Instagram, Snapchat, And Pinterest. Get more insights on utilizing these platforms with our article on the ultimate guide to effective blog design. These social media sites let your readers and audience have a glimpse into your life. Whether personal or illustrated, you keep your audience updated with your upcoming content when you share any picture. 
Entrepreneurs and business people can also use photo-sharing social media sites for business purposes. Our modern youngsters prefer such sites, and if you are leaving this huge number of audiences, this might be a big mistake. 
Whether you share your personal pictures or the illustrated or animated graphics, you can promote writings as long as you provide entertainment to your readers. Just make sure you comply with the conventions of Instagram. There is no limit to your creativity. 
 For example, Rupi Kaur gained lots of attraction from the public by sharing snippets of her poetry along with illustrations. Whereas Susan Dennard used the Instagram stories feature to provide insightful and helpful content on writing. She also shares her tips and methods to become a good writer. 
The same is the case with Pinterest and Snapchat. Your goal is to promote your content in a way that does not come off as a promotional and sales type. However, there is a professional aspect of Pinterest. The traffic doesn't expect you to talk to them or engage with them, just like Facebook or Instagram. Just pin your post and forget it.
 There are around 332 million users on the Pinterest website, 81% are females, and the rest are male. According to search engine journal data, there has been observed an increase in the male. Regardless of the number, a good number of the female population used Pinterest. If your target audience belongs to the female category, then you can have a great investment change to promote your writing on social media. 
Video-Sharing Sites – Youtube, Facebook Live, LinkedIn Live, Vimeo, TikTok
Video-Sharing Sites – Youtube, Facebook Live, LinkedIn Live, Vimeo, TikTok. For creating compelling video content, consider our video book trailers services. Finally, video sharing sites can also help you promote your writing on social media by using appealing video features. YouTube and Tiktok not only help you generate a passive stream of income, but they could prove to be a great source for promoting your content. 
Engage with the emerging influencers on these platforms, and they will help you promote your content. You can also create a Youtube, Tiktok, or stream live videos on Facebook and LinkedIn, where you can share your thoughts online in a way that grabs your audience's attention. 
Remember, consistency in your message is important. Keep telling people about your writing services, and they will remember it. Creating videos is interesting. However, if you cannot deliver the message, it might not help you promote your writing on social media. 
The more you talk about it, the more people will know about it. Once your message is delivered effectively, your audience will help you reach others by sharing your content, among others.