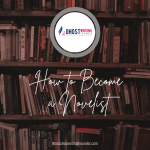 Writing is more than just a skill; it's also an art, a way to express yourself, and a medium through which you can communicate your singular point of view to the rest of the world. However, the path to becoming a novelist is unique; it is a journey that calls for undivided attention, unwavering persistence, and a touch of imaginative alchemy.
This guide will help you navigate the path to becoming a successful novelist, whether you are an aspiring writer, an experienced Ghostwriting writing experts, or somewhere in between the two.
The Essence of a Novelist: Unearthing Your Unique Voice
Understanding What It Means to Be a Novelist
Becoming a novelist requires more than just the ability to write words; it requires the ability to weave a fascinating narrative out of a tapestry of one's thoughts, feelings, and experiences.
Developing Your Unique Voice
As a novelist, your voice is your most powerful tool. It's the distinctive style that sets your writing apart.
First Steps to Becoming a Novelist: Laying the Foundations
Fostering a Love for Reading
It is a well-known fact that the most successful authors are also voracious readers. Investigate the reasons for the significance of this stage in the process of becoming a novelist.
Harnessing the Power of Observation
Making acute observations enables one to transform mundane occurrences into fascinating stories, similar to the captivating narratives found in Best Non-Fiction Adventure Books. Here is a guide to help you hone your observation skills to enrich your book writing skills.
Mastering the Craft: Essential Skills for a Novelist
Strong Writing Skills
Acquiring a strong command of the English language is essential to pursuing a career in novel writing and becoming a novelist. Let's get down to how to hone your writing skills.
Character Development and World-Building
Characters and settings are the backbone of your novel. Learn how to create complex characters and immersive worlds, and for more on building your setting, check out Creating Worlds with Art
Plot Development and Narrative Structure
A well-structured plot can keep your readers turning pages late into the night. Discover the principles of plot development and narrative structure, and delve deeper into the elements of a compelling story with The Top 11 Tips for Writing Great Short Stories.
The Writer's Tool Kit: Resources Every Novelist Needs
Reliable Writing Tools
Every novelist needs a toolkit. From word processors to novel-writing software, find out what tools can enhance your writing process, including insights from The Complete Guide to Website Copywriting – 2023 Edition.
Books and Guides on Writing
Never undervalue the importance of gaining knowledge from the work of other authors. We will discuss some essential books and guides you should read to improve your craft.
See Also
15 Best Horror Authors You Must Read
Writing Your First Novel: Taking the Plunge
Brainstorming and Outlining Your Novel
An outline serves as your novel's blueprint. Learn how to brainstorm ideas and craft an effective outline.
First Drafts and The Art of Letting Go
First drafts can be daunting. Uncover the secrets to letting go of perfection and embracing the process.
Editing and Revision: Refining Your Masterpiece
Self-Editing Techniques
Editing is a crucial step in the writing process. Develop the skills to self-edit and polish your novel to perfection.
The Role of Beta Readers and Writing Groups
Feedback from others can be invaluable. Learn how beta readers and writing groups can help you improve your novel.
Understanding the Publishing Industry
Traditional Publishing vs. Self-Publishing
Writers living in the digital age have access to a greater variety of publishing options than ever before, as detailed in How to Self-Publish on Amazon. Learn the benefits and drawbacks of both self-publishing and traditional publishing.
Literary Agents and Query Letters
Writing and publishing a book often requires the assistance of literary agents or Ghostwriting Founder, and you can learn more about this process at Book Publishing Services. Figure out how to get their attention by writing a convincing query letter.
The Business of Being a Novelist
Understanding Contracts and Copyrights
Although legal contracts and copyrights can be tedious, they are necessary to safeguard your work. The information that you require is detailed below.
Marketing and Promoting Your Book
It is only right to read a fantastic novel. Find out how to properly sell and promote your book by reviewing these tactics.
Continuing Your Journey: Life After Your First Novel
Dealing with Reviews and Criticism
The path of a novelist often includes encounters with both praise and criticism. Acquire the skill of responding positively to criticism.
Never Stop Learning and Growing
Writing is a lifelong learning journey. Discover how you can continue to grow and evolve as a novelist.
See Also
Which of the Following is not a Creative Thinking Exercise Entrepreneurs use to Generate Ideas?
Exploring New Categories in the Interest of Further Development
Why Dabble in Different Genres?
Every genre has its particular traits and writing traditions. You may improve your storytelling abilities, put your creativity to the test, and connect with a wider variety of audiences if you experiment with various genres. Each subgenre of writing has the potential to teach you something new and provide fresh ideas to incorporate into your work, whether you're interested in delving into the intricate clues of a mystery or creating fantastic worlds in science fiction or fantasy.
Conclusion
The path to becoming a novelist is fraught with opportunities for creative expression, expansion of one's self, and the fulfillment that comes from sharing one's tales with an audience. Even though it could be difficult at times, the result will be well worth it. If you use the advice in this book, you'll be well on your way to writing novels and living out your childhood ambition.
FAQs
What skills are required to become a novelist?
To be successful as a novelist, you must have excellent writing abilities, a profound awareness of human feelings and behaviors, imagination, patience, and determination.
How do I start writing my first novel?
Before you start writing your first novel, you should develop ideas for it, develop characters and a plot, and outline it.
What's the difference between traditional publishing and self-publishing?
Self-publishing refers to the process of independently publishing a book without the assistance of a third party, as opposed to traditional publishing, which involves selling your book to a publishing company. Traditional publishing utilizes platforms similar to Amazon Kindle Direct Publishing.