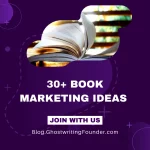 Marketing a book takes time and effort. Everything doesn't happen in one day; then you watch the fireworks and call it a day. You need a strategy and persistent efforts to boost book sales at launch and beyond.
After your book is launched, you may wonder what you can do to maintain sales.
Publishing the book is just the first step on your journey as an author. Having the right book marketing and advertising plan shows how well you can reach your target viewers and, in turn, increase your sales.
People have devised many ideas for promoting and selling books that may work. But the best one is to begin actively promoting and marketing it before it's officially launched. Strange, huh? Keep reading.
Understanding the Importance of Book Marketing
Making a great book is only the first step as a writer or editor. Effective marketing is important if you want your book to be successful and reach more people. Selling books requires a well-thought-out plan that will attract readers, spark their interest, and ultimately result in more purchases.
Explore over 30 book marketing ideas to increase sales and help your book shine in the competitive market.
1-Develop an Engaging Author Website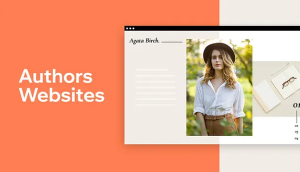 To enhance your book's reach, consider availing of professional Book Marketing Services. One of the first steps in book marketing is creating a captivating author website. Your website is a central hub where readers can learn more about you and your works.
Optimize your website with compelling book descriptions, author biographies, and engaging visuals to entice visitors and turn them into loyal fans.
2-Leverage Social Media Platforms
Social media platforms have become powerful tools for authors to connect with their audience. Establish a strong social media presence by creating profiles on Facebook, Twitter, Instagram, and Pinterest platforms. Regularly share updates about your book, engage with readers, and offer exclusive content to build a loyal following, similar to the community engagement seen with Bookstagram hashtags.
3-Engage in Guest Blogging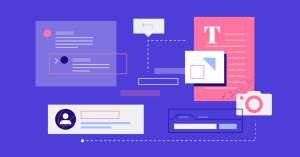 Expand your reach by contributing guest blog posts to relevant websites and blogs in your niche. Craft informative and valuable articles that showcase your expertise and subtly promote your book, much like the insights shared in writing short film scripts. This book marketing strategy exposes your work to new readers and boosts your credibility as an author.
4-Host Virtual Author Events
In the digital age, virtual author events have gained significant popularity. Organize live webinars, virtual book signings, or online Q&A sessions to interact directly with your audience. These events allow you to engage with readers worldwide and generate buzz around your book, leveraging strategies similar to those found in book distribution strategies.
5-Collaborate with Influencers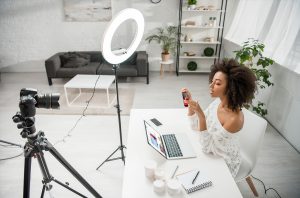 Find influential or well-known people in your field and work with them to sell your book. They can recommend your book, write reviews, or discuss it in their material. Partnering with influential people spreads the word about your book and makes it more likely to reach potential readers.
6-Offer Limited-Time Discounts or Bundles
Everyone loves a good deal! Create a sense of urgency by offering limited-time discounts or book bundles. Promote these offers through your website, social media channels, and targeted email campaigns. Such promotions entice readers to make a purchase, leading to increased sales.
7-Engage with Book Clubs and Online Communities
Book clubs and internet groups focusing on books are great ways to meet other people who love reading. Join groups connected to your book, participate in talks, and share your thoughts, similar to the engagement seen in book club books for 2023. You can make real connections and gain loyal followers by getting involved with these groups.
8-Utilize Email Marketing Campaigns
Build an email list of interested readers and leverage it for effective book marketing, ensuring you're as informed as those who understand how to get ARCs. Regularly send newsletters, exclusive content, or sneak peeks to your subscribers. Email marketing allows you to establish direct communication with your audience and keep them updated on your latest releases.
9-Generate Captivating Book Trailers
Visual content is captivating and memorable. Create a compelling book trailer that showcases the essence of your story and evokes curiosity in potential readers, much like the gripping narratives in cosmic horror books. Share the trailer on your website, social media, and video-sharing platforms like YouTube to generate interest and attract new readers.
10-Seek Reviews from Book Bloggers
Book writers have a lot of say in the world of books. Reach out to writers interested in your book and offer them a free copy in return for an honest review. Positive reviews from well-known blogs can greatly improve your book's reputation and get more people to read it.
11-Run a Giveaway Contest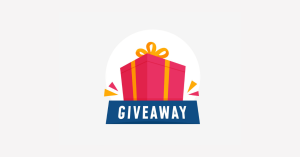 Create buzz around your book by running a giveaway contest. Encourage readers to participate by offering signed copies, exclusive merchandise, or a chance to be a character in your next book. Leverage social media and your website to promote the contest and generate excitement among your audience.
12-Collaborate with Local Bookstores
Partner with local bookstores to host book signing events or author meet-and-greets. Reach out to Ghostwriting Founder and establish mutually beneficial relationships. These events provide an opportunity to engage with readers but also help support local businesses and foster a sense of community.
13-Participate in Literary Festivals and Conferences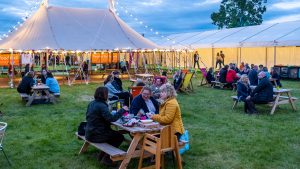 A global community of writers, publishers, and readers convenes at literary festivals and conferences. Research to find events related to your genre and get a spot in a group or as a speaker. This lets you show off your knowledge, connect with professionals in your field, and get your book out there.
14-Create Engaging Content on Your Blog
Maintain an active blog on your website where you can share valuable and engaging content related to your book and the writing process. Offer insights, writing tips, author interviews, or behind-the-scenes peeks into your creative journey. Regularly update your blog to keep readers coming back for more.
15-Reach Out to Local Media Outlets
Pitch your story and book to local newspapers, magazines, radio stations, and TV channels. Craft a compelling press release highlighting your book's unique aspects and journey as an author. Securing media coverage exposes your work to a wider audience and builds credibility.
16-Offer Pre-Order Incentives
Before your book's official release, incentivize readers to pre-order by offering exclusive bonuses. This could include access to additional content, limited edition merchandise, or personalized messages. Pre-order incentives create a sense of anticipation and encourage readers to commit to purchasing your book in advance.
17-Collaborate with Bookstagrammers and BookTubers
Bookstagrammers and BookTubers are influential social media personalities specializing in book reviews and recommendations. Reach out to them and offer them a copy of your book for an honest review or feature on their platforms. Their followers trust their opinions, making this collaboration a valuable book marketing promotional opportunity.
18-Attend Book Fairs and Expos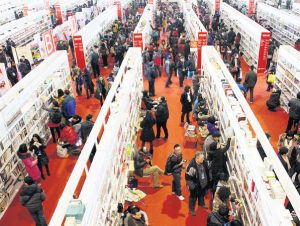 Book fairs and expos attract avid readers, literary enthusiasts, and industry professionals. Secure a booth or table at relevant events to showcase your book and engage with potential readers. Distribute promotional materials, offer book signings, and create a visually appealing display to attract attention.
19-Create an Author Newsletter
In addition to regular email marketing campaigns, establish an author newsletter. This newsletter should provide subscribers exclusive content, updates on upcoming books or events, and insights into your writing process. Encourage readers to subscribe through your website and social media channels.
20-Connect with Book Reviewers and Influential Readers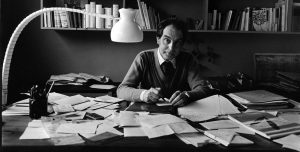 Identify book reviewers and influential readers within your genre and reach out to them. Offer them a complimentary copy of your book in exchange for an honest review or feature on their platforms. Positive reviews from reputable sources can significantly impact your book's visibility and attract new readers.
21-Engage with Writing Communities
Join and contribute to writing groups both online and offline. Join forums, social media, and writer's groups to meet other writers, share your experiences, and learn from them. Building relationships with other writers can lead to chances to work together and help each other.
22-Create Compelling Author Videos
Video content continues to gain popularity. Create engaging author videos where you share insights about your book, conduct interviews, or provide writing advice. Upload these videos to platforms like YouTube or Vimeo, and promote them on your website and social media channels.
23-Offer Bulk Discounts for Organizations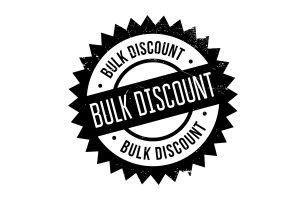 Approach organizations, such as book clubs, libraries, schools, or corporate book clubs, and offer bulk discounts for purchasing multiple copies of your book. Develop customized packages that cater to the specific needs of these organizations. Bulk sales can significantly boost your overall book marketing and expand your readership.
24-Host Virtual Book Clubs
Set up virtual book club meetings where people can discuss your book and share their thoughts. Engage with them, answer their questions, and give them more information about how you write. Virtual book groups build a sense of community and make it easier for people to refer books to each other.
25-Create Shareable Infographics or Visual Content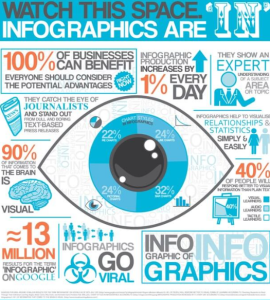 Visual content, such as infographics or visually appealing quotes from your book, is highly shareable on social media. Design eye-catching visuals that encapsulate the essence of your book or highlight intriguing snippets. Encourage readers to share these visuals, thereby increasing your book's exposure.
26-Seek Endorsements from Influential Figures
Reach out to famous people in your field or area and ask them to recommend your book. You can put these quotes on your book's cover, website, or other marketing tools. Endorsements from well-known people give your work more value and bring in possible viewers.
27-Engage with Online Writing Challenges
Participate in online website copy writing challenges or competitions to showcase your writing skills and gain exposure. Few writing platforms provide opportunities to connect with fellow writers and share your progress. Such challenges help create buzz around your book marketing and expand your network.
28-Offer Exclusive Content to Newsletter Subscribers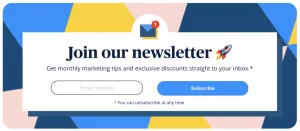 Reward your newsletter subscribers with exclusive content, such as bonus chapters, short stories, or character profiles related to your book. This provides added value to your subscribers and encourages others to sign up for your newsletter to access these exclusive materials.
29- Develop a Strategic Book Pricing Strategy
Carefully analyze your target market, competition, and overall book market trends to develop a strategic pricing strategy. Experiment with different price points, limited-time discounts, or bundle offers to maximize sales and find the sweet spot that resonates with your readers.
30-Engage with Local Libraries and Schools
Connect with local libraries and schools to organize author visits, workshops, or readings. Offer to donate copies of your book to their collections. Engaging with educational institutions and libraries exposes your work to young readers and cultivates a lasting connection with your community.
31- Invest in Remarketing Campaigns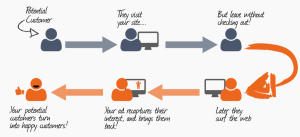 You shouldn't expect every prospective consumer to buy from you after their first visit to your website. Use advertising ads to get back in touch with interested people who didn't buy. Remind them of your goods or services, provide incentives, and inspire them to buy via targeted advertising.
32- Offer Irresistible Limited-Time Promotions
Create a sense of urgency and drive immediate action by offering time-sensitive promotions. Whether it's a flash sale, limited-time discount, or exclusive offer, instilling a fear of missing out (FOMO) can spur potential customers to purchase quickly. Promote these across various channels to maximize visibility and boost book marketing.
33- Collaborate with Complementary Brands
Find companies that compete for the same consumers but sell different goods. Make smart deals to support each other's products and reach new customers. Joint campaigns, co-branded material, and sharing of resources can make your book marketing efforts more effective and help both of you make more sales.
34- Search Engine Optimization (SEO) is worth the money: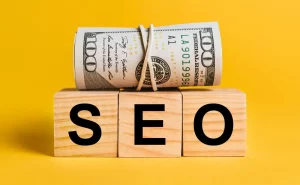 Improving how visible your website is in search engine results is a must if you want to get pure traffic and make sales. Invest in complete SEO strategies, such as keyword study, on-page optimization, building links, SEO Blog writing and making content. By rising better in search engine results, you increase your chances of getting suitable leads and turning them into paid customers.
The Bottom Line:
It's important to remember that no single plan will ensure success immediately. Successful marketing and sales efforts require careful planning, steady effort, and a deep understanding of your target market. You can make a strong and effective marketing sales strategy that makes your business stand out by carefully choosing ideas that fit your brand, industry, and customer base and constantly reviewing and improving your approach.